Books
Some interesting and inspiring reading – fact and fiction – about childhood, play, community, shared use of public space and anything relating to children playing out more.
No Fear: Growing up in a Risk Averse Society
A thought-provoking analysis of our attitudes towards children and risk in society, this was an early source of inspiration that help shaped the Playing Out project.
The Story of Childhood: Growing up in Modern Britain
A snapshot of what it's like growing up in the UK, seen through the eyes of nine very different children.
Swallows and Amazons
A wonderful, classic 1930's tale by Arthur Ransome of children free to roam in boats and on islands in the Lake District.  Lots more in the series.
St Cuthbert's Wild School for Boys by Ingrid Skeels
Written by one of Playing Out's Directors, this is an exciting story of discovery for anyone who cares about learning, play, nature and the wild.  See her website here
The Lore of the Playground
Toxic Childhood: How the Modern World is Damaging our Children by Sue Palmer
A Close Look at Playing Out by Ken Garland
Published by Ken Garland, British design legend and a keen supporter of Playing Out, this is a beautiful limited-edition book of childhood drawings by his daughter Ruth, remembering touching and funny moments of free play with her 'gang'.  You can order it from Pudkin Books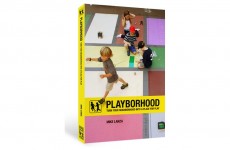 Playborhood
Founder of the Playborhood 'movement' in the US, Mike Lanza documents his own and others' efforts to resist the tide of increased car-dominance and create more people-friendly and playable neighbourhoods.
The Death and Life of Great American Cities by Jane Jacobs
Another major inspiration, Jane Jacob's classic 1961 text turns conventional city and transport planning 'wisdom' on its head and looks at common-sense ways we could be making our cities better places to live, work and play. Chapter 4, 'The Use of Sidewalks: Assimilating Children' particularly looks at the importance of making space for play in our streets.
Street Reclaiming: Creating Liveable Streets and Vibrant Communities
David Engwicht, of 'mental speed bump' fame, brings insight, imagination and playfulness to the question of how we make our streets safer and more people-friendly. We hope he would approve of Playing Out!
Milly Molly Mandy Stories
The Family from One End Street